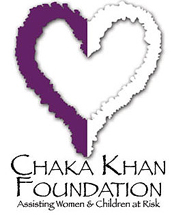 The Chaka Khan Foundation is a 501(c)(3) public charity
organization. Its purpose is to positively influence environments,
thereby enabling women and children to develop to their maximum potential.
The Chaka Khan Foundation is dedicated to assisting women
and children at risk with a particular emphasis on Education and Autism.
We implement and support early college awareness programs for parents
and students and provide the tools needed for them to succeed. We support organizations providing research, awareness and therapies for children with autism.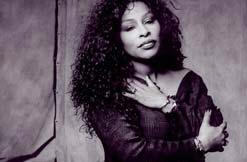 - I realize that I can't change the world, but I can do my part in contributing to society. If I leave this world knowing that I've helped one woman break the cycle of addiction and abuse; that one child has believed enough to get the education he/she deserves, then I can rest in peace.
With love,

---
It began with the
re-make of the classic song to aid in disaster relief after 911, and grew into a foundation working around the world to improve cultural relations, education, and offer support to like minded organizations.

Founder Nile Rodgers and WAFF President Nancy Hunt describe the work of this wonderful foundation.
---



The Los Angeles Sports Foundation


is a 501 (c)(3) non-profit organization founded 
in 2005 to provide social justice oriented educational 
programs for coaches and youth athletes. We believe 
that youth athletes should have a place where they 
can learn the fundamentals of sport while being 
respected as persons, not just players. 
Our programs are guided by the core values of mutual respect, clear and developmentally appropriate 
expectations, effective communication and advancing intellectual and ethical development. 
Our mission is to empower youth to achieve significance in life through success in sports.





The LA Sports Foundation is administrated by founder Coach Steve Venables.
 
---